Back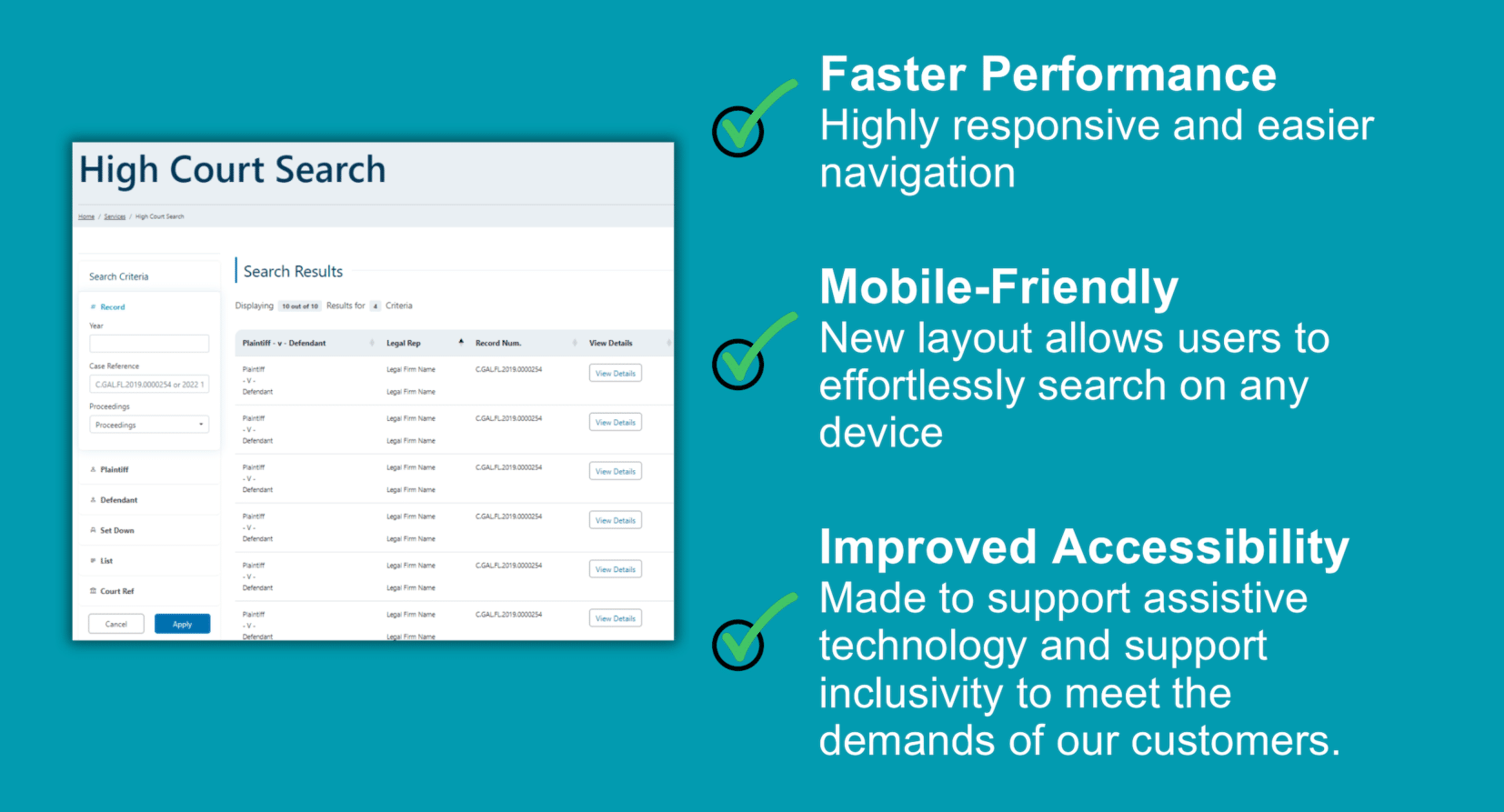 Update: High Court Search is getting a NEW look!
Tuesday 03rd October 2023

58 Days ago
Please note: To facilitate an upgrade no new updates will be added to the High Court Search between 5pm on Wednesday 27 September and close of business on Tuesday 3 October, 2023.

Thank you for your patience as we work on updating our systems.