Back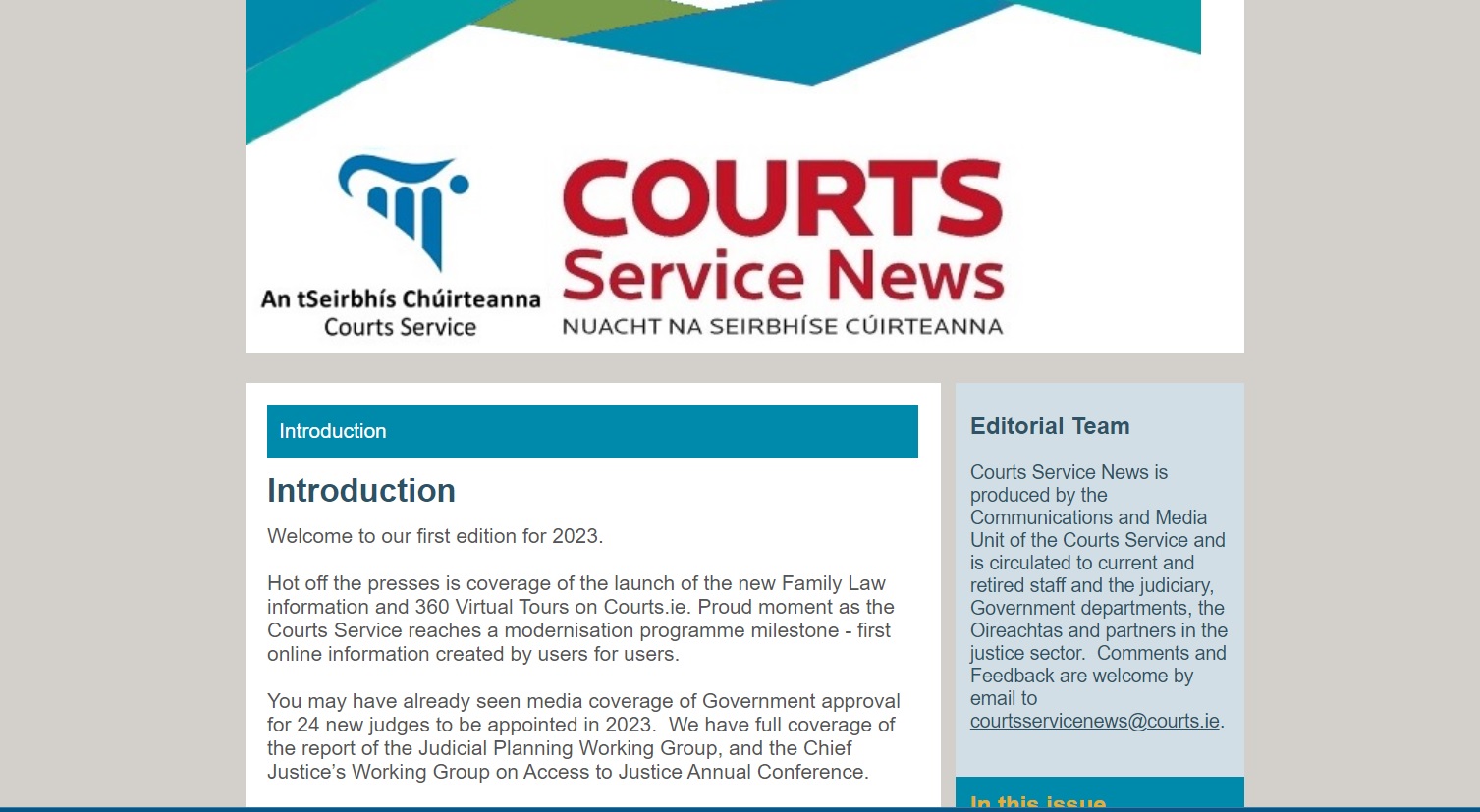 Courts Service News - Issue 1 2023
Wednesday 05th April 2023

237 Days ago
In our first issue of Courts Service News this year we bring you coverage of the launch of the new Family Law information and 360 Virtual Tours on Courts.ie. It was a proud moment as the Courts Service reaches a modernisation programme milestone - the first online information created by users for users. 
Read the latest issue here  Courts Service News - Issue 1 2023 .
You may have already seen media coverage of Government approval for 24 new judges to be appointed in 2023.  We have full coverage of the report of the Judicial Planning Working Group, and the Chief Justice's Working Group on Access to Justice Annual Conference.
We also cover the Judicial Council's Sentencing Guidelines Committee, and talk to its Chair, Ms Justice Iseult O'Malley
There are also updates on the digital jury project, the introduction of cashless payments and how to book an appointment online.
We have two articles focusing on the Courts Service's commitment to sustainability and diversity.
We also have the name of our Christmas edition quiz winner, an interesting recipe, and our regulars of appointments, retirements and obituaries.
Finally, we're always anxious to attract new subscribers - if you know of a colleague in the justice sector, active or retired, get them to send their email address to us  CourtsServiceNews@Courts.ie (and physical address if they'd like to receive our annual printed Christmas edition).