Back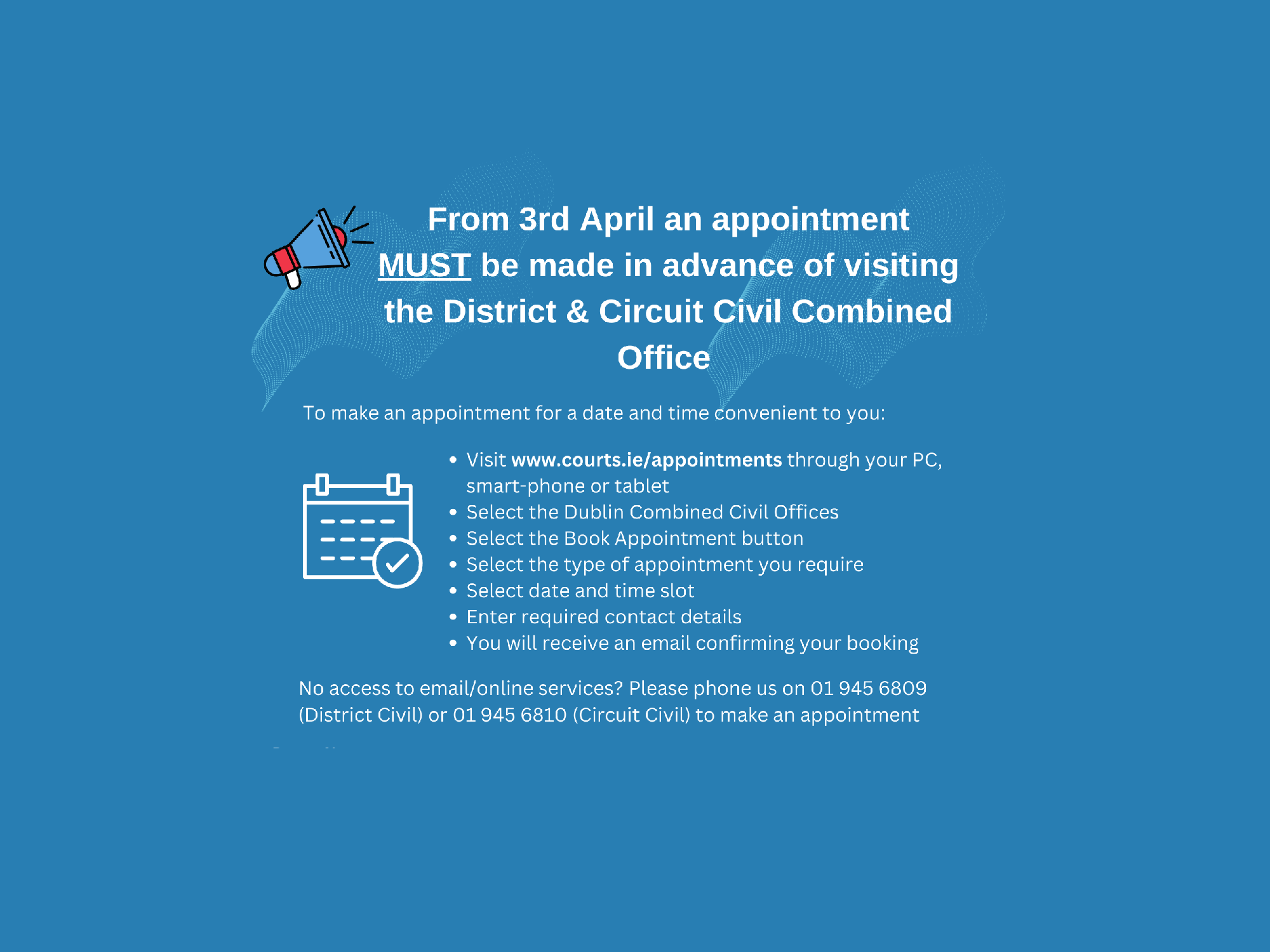 Appointment booking service to go live in Dublin Civil Combined Office - 3 April 2023
Monday 03rd April 2023

252 Days ago
Appointment booking service to go live in Dublin Civil Combined Office on 3 April. Includes the following offices:
- The Stamp Office
- The District Civil Office
- The Circuit Civil Office
- The Licensing & Small Claims Office
- The Judgments Office
The appointment booking service allows users to make an appointment to visit a Courts Service office, at a time and date that suits them.
When booking an appointment, you can choose the topic/type of appointment you need. This helps us to help you by ensuring that we have the right person available for your appointment.
The booking service allows users 24/7 access to book an appointment prior to their visit which means that people no longer need to join a long queue on arrival at the office.
Book online at
https://www.courts.ie/appointments